!! NO ECONOMIC RECOVERY PLANNED !!
If you're looking forward to an economic recovery, forget it – it's not going to happen under the present regimes of this world. These world elite have us right where they want us, and they are not going to allow us to regain the abundant life we once knew. These very same world elite have systematically shipped all of our good paying jobs overseas to third-world countries, and our present leadership in Washington D.C. have made it clear that those jobs will never return to our shores. They instead keep promising us "green jobs" which can never fill even 1% of the jobs we need. But instead of bemoaning the dire straits in which we find ourselves, let's take into consideration from whence all of this evil emanates.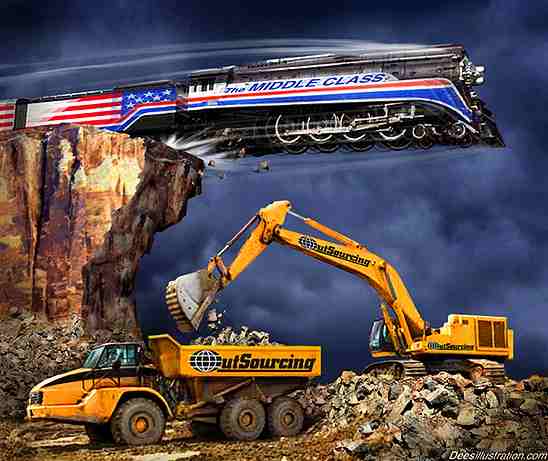 The following documentation is from a book entitled Pawns In The Game by William Guy Carr. Carr had a distinguished naval career in WW I & II where he served as submarine navigating officer and other positions of authority. Carr wrote a sequel to this book entitled The Red Fog Over America in which his documentation is impeccable. I will now pick Carr up in chapter 10 of his Pawns In The Game on pages 105-106 where he cites a Jewish Conference held in Budapest on January 12th, 1952. And his source is from an American publication Common Sense by Mr. Eustace Mullins, an authority on the Marxist conspiracy.