Watchman's Teaching Letter #150 October 2010
Watchman's Teaching Letters
2017 WTL's 225 to Present
2016 WTL's 213 to 224
2015 WTL's 201 to 212
2014 WTLs 189 to 200
2013 WTLs 177 to 188
2012 WTLs 165 to 176
2011 WTLs 153 to 164
2010 WTLs 141 to 152
2009 WTLs 129 to 140
2008 WTLs 117 to 128
2007 WTLs 105 to 116
2006 WTLs 93 to 104
2005 WTLs 81 to 92
2004 WTLs 69 to 80
2003 WTLs 57 to 68
2002 WTLs 45 to 56
2001 WTLs 33 to 44
2000 WTLs 21 to 32
1999 WTLs 9 to 20
1998 WTLs 1 to 8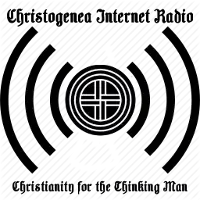 Click HERE listen to our streams.
---
There is now a completely new schedule with different programs for each stream every day. Click here for Radio info. Last update: January 15th, 2023
Click here for Radio Albion.
---
Russia No. 1 Report

The Mein Kampf Project at Christogenea.org has recently published a full text version of the Russia No. 1 Report along with a reproduction in PDF. Here Clifton has created a condensed two-column version of the text to that report, in a format that will print on half the pages. This version is easier to read, better to print, and also corrects some of the typographical errors found in the original.
| | | |
| --- | --- | --- |
| Christogenea Books: Visit our page at Christogenea.com. | Donate with Bitcoin: | Donate with Monero XMR: |
Support Christogenea and William Finck through CashApp
or see our Contact page for a mailing address and other ways to support Christogenea.
---