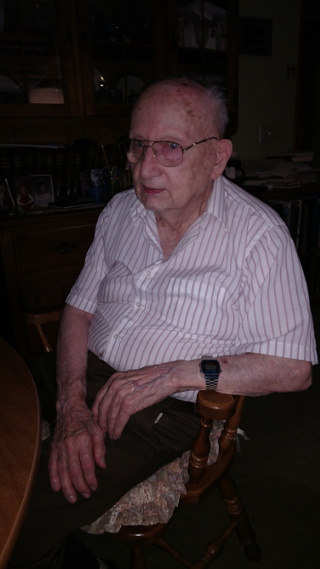 Clifton Emahiser peacefully and quietly passed from this world on July 18th, 2018. He was buried in a grave which he prepared before time, alongside his wife Trillis, on August 18th.
We very much miss Clifton, but we are confident that he will be here with us for eternity.
At left: Clifton at his dining room table in his home in Fostoria, Ohio, October, 2015.